FAQ
If you do not find you question answered here, please add it by filling out this Google Form
There is no paper in tray 1 but there is paper in tray 2. Why is it asking me to put paper in tray 1?
Orientation. If you printed or copied in portrait orientation, it wants to print from the tray that has paper in that matching orientation. By default, tray 1 is portrait while tray 2 is landscape. Keep this in mind as you photocopy as well.
How do I change the paper type in a tray? How do I change it to card stock?
When you load paper into a tray and close the tray, there will be a prompt for a few second (whether logged in or not) that will allow you to change the paper size, the paper type, or the paper color (Helps with color on color!).  Just remember to change it back to plain paper so the next job can complete. Same goes with the bypass tray. It is always better to do this using the bypass tray as opposed to changing the trays in the first place! If you keep to the bypass tray, it will not interfere with other people's print jobs.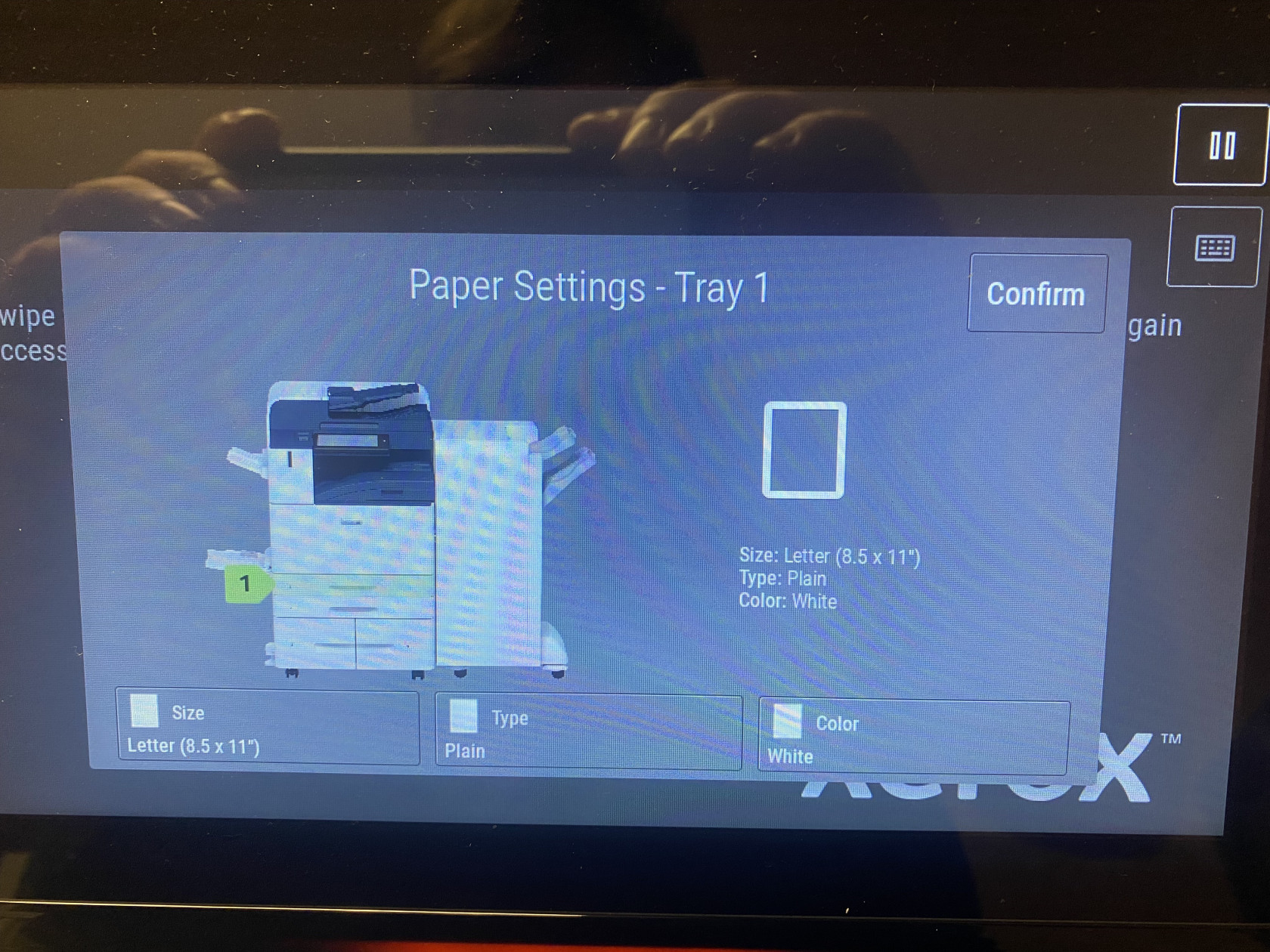 I am trying to copy a book or a different size piece of paper. How do I get it to come out as 8.5x11? *UPDATED*
When you go to copy something, you want to tell it that you want 8.5x11 first, not after you have scanned. Scroll down to 'Original Size' and select what you want to be the paper size to be afterwards. Keep in mind that this also affects the scan orientation if you select the portrait or landscape. If you select a portrait source, it will scan as portrait while a landscape source will scan in landscape.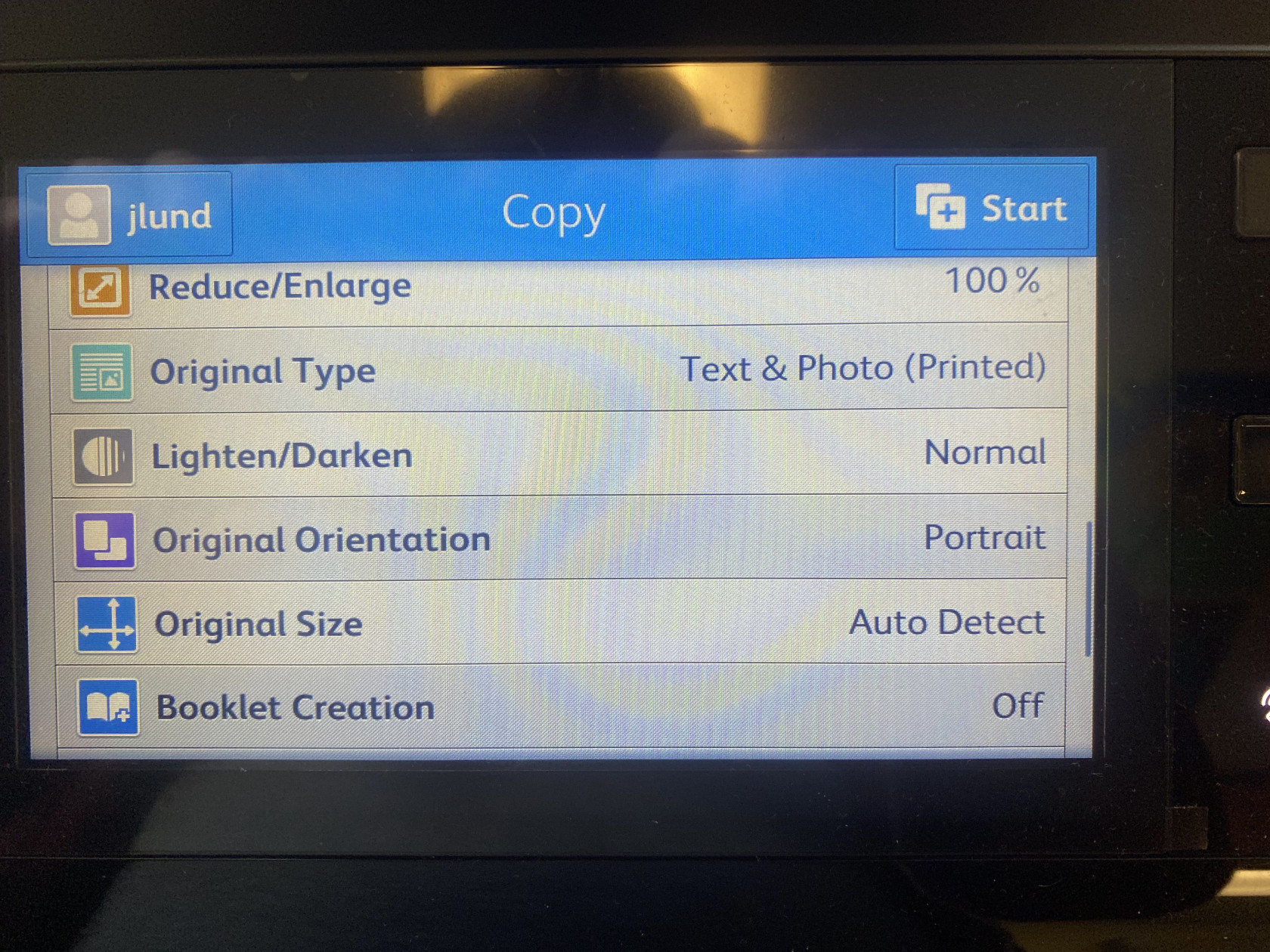 After you select 'Original Size', select 'Custom/Presets'.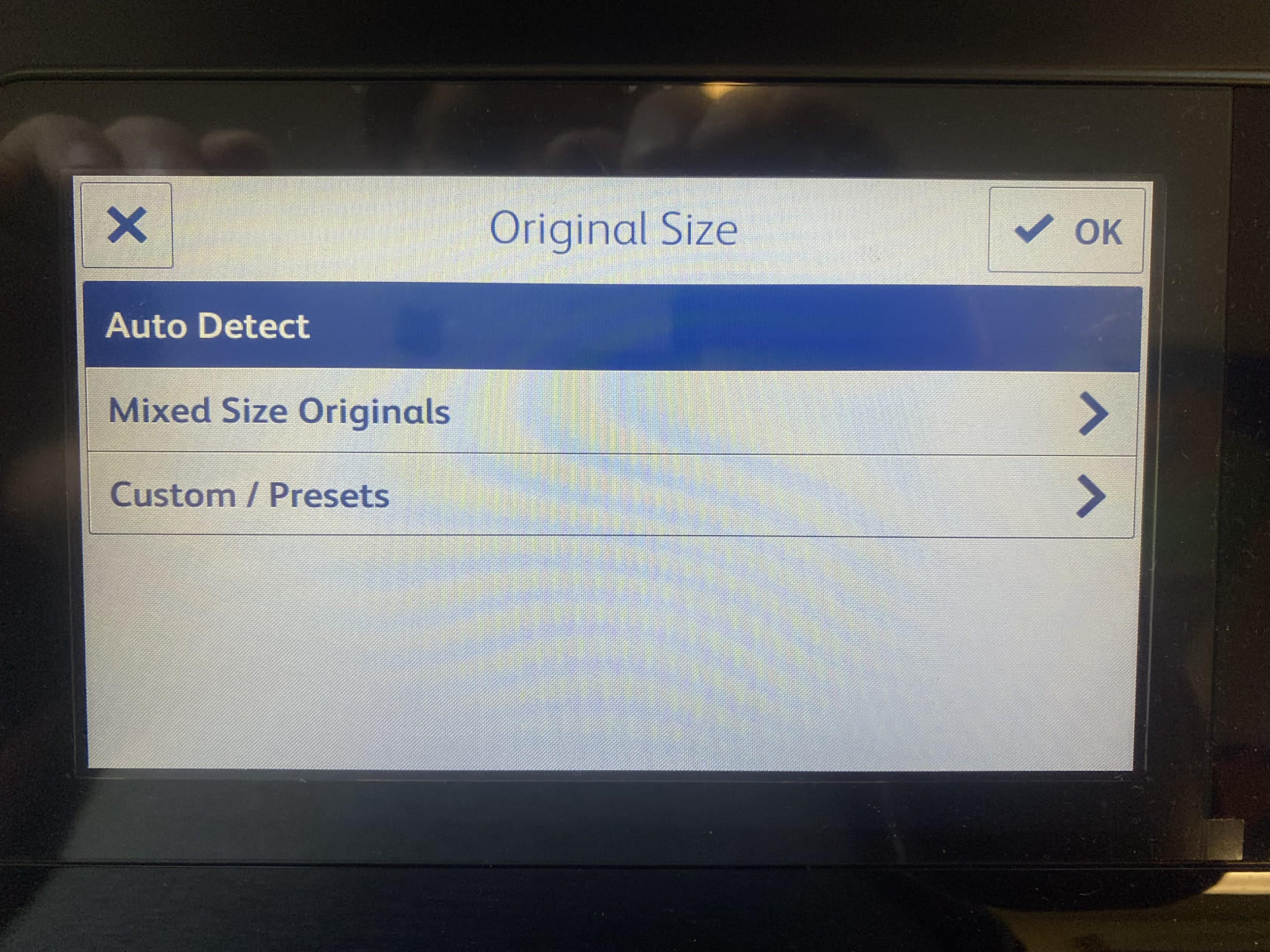 You then select what size paper you want to print as. Notice the squares that orientate to Portrait or Landscape.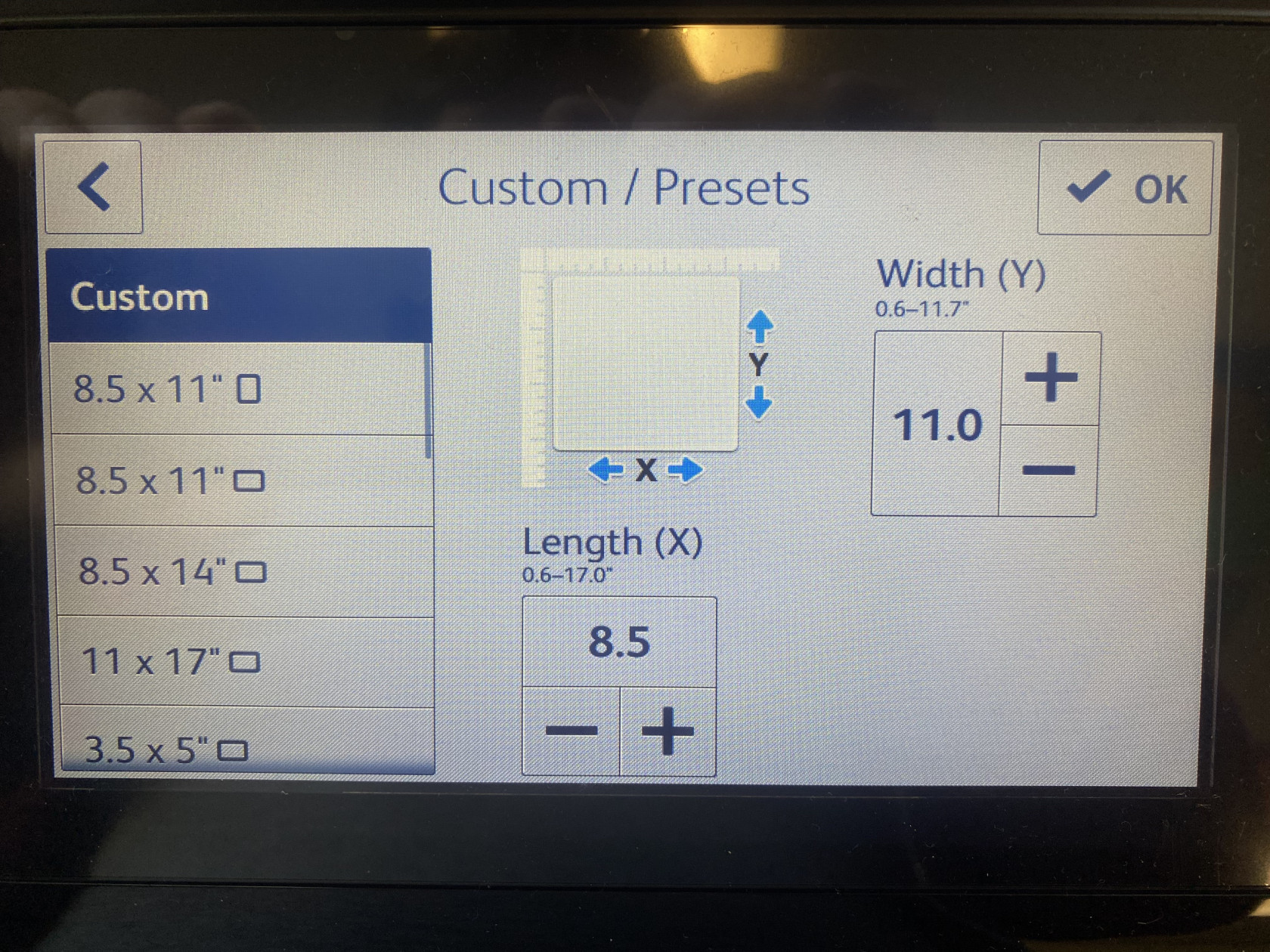 These Printers seems slower
Yes and no. They are the same page per minute print as the last ones. The colors have a slightly slower processing and are currently being discussed between admin and the copier company.
Why, when I print from Google Chrome, does it print a different size?
Great question with no answer. Chrome has decided to use their own print dialog box on al OSs that they feel is better than a standard print dialog box of any OS. In turn, this print dialog box has a mind of its own when it comes to paper size. There is no default setting, Chrome just decides what is 'best'. Either make sure it is set to letter every time or click on More Settings and then Print using system dialog box.